June 21st & 22nd, 2019
featuring
Apollo 13 Astronaut
Fred Haise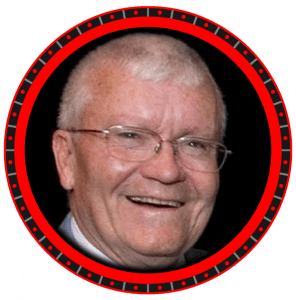 July 20, 1969 marks a historic day in American History. Apollo 11 landed the first two people on the Moon. During the 50th Anniversary of this event, Columbus State University is excited to celebrate the program that led to the Moon landing with featured special guest, legendary Apollo 13 Astronaut Fred Haise.  Fred's harrowing mission to the Moon was immortalized in the Academy-Award winning motion picture, Apollo 13 with Bill Paxton playing Astronaut Haise. Don't miss the opportunity to see this hero of the American space program in person.
Friday, June 21 – FREE Hunter Lecture Series Keynote by Astronaut Fred Haise
7:00 PM University Hall, Columbus State University
Astronaut Fred Haise's keynote entitled "Failure Is Not an Option" details how competence, perseverance, and leadership combine to assure ultimate victory under any circumstances. Listen to one of only 24 Americans to go to the Moon describe his experiences during the historic 1970 Apollo 13 lunar mission.
Saturday, June 22 – Apollo Legacy Celebration
Limited Photo Opportunity with Fred Haise
See Real Moon Rocks from NASA
Enjoy Interactive Science Demos
Build and Launch Saturn V Air Rockets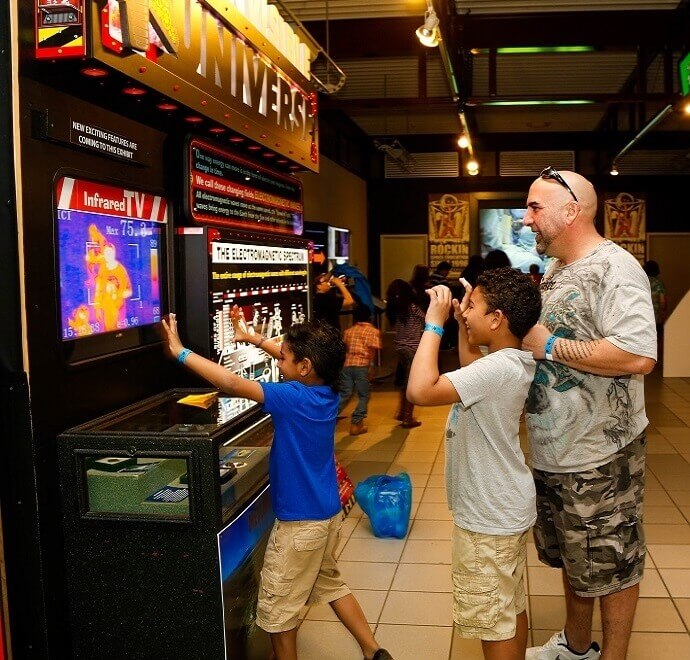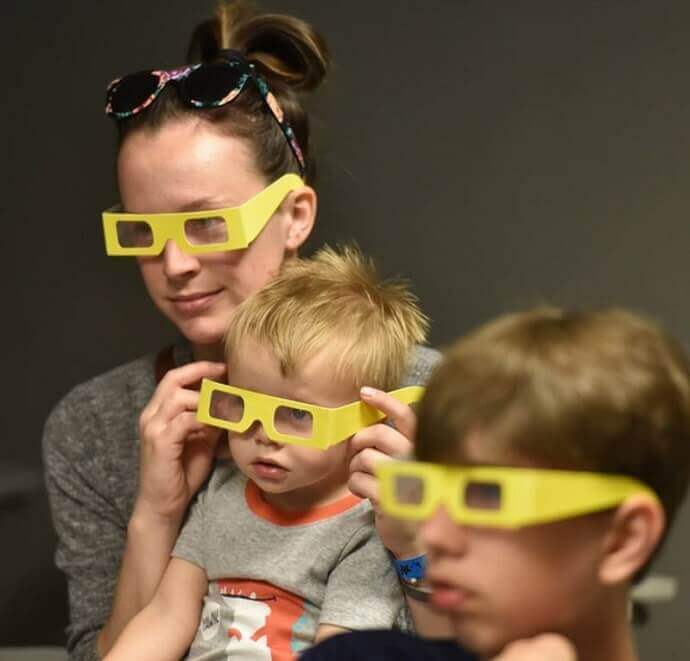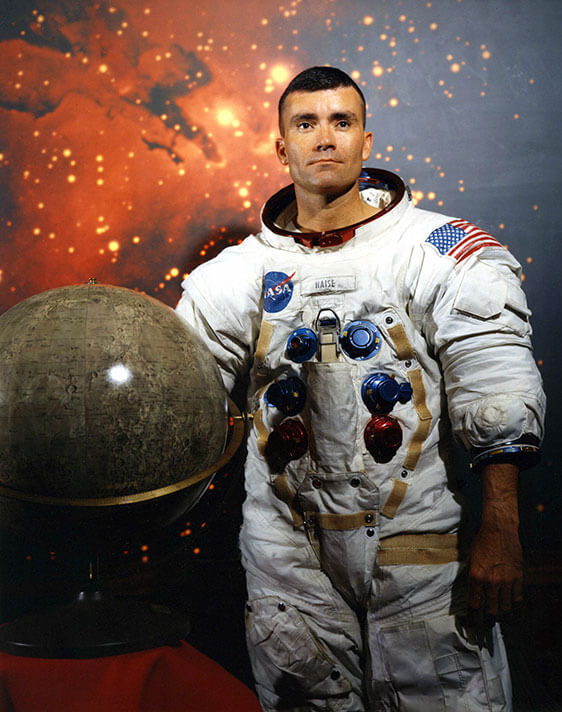 Fred Haise
Apollo 13 Astronaut and Recipient of the Presidential Medal of Freedom
Fred Haise is a real American hero. Not many people have served with three different branches of the military. Fewer have gone on to become astronauts. Only 24 Apollo-era astronauts also served with NASA's Space Shuttle program, and only 24 people have ever flown to the Moon. Fred Haise has done all of these things. Fred began his 20-year NASA career as an aeronautical research pilot, after having been a Marine Corps fighter pilot. He has accumulated 9,300 hours of flying time, including 6,200 hours in jets.
In 1966, Fred was accepted into NASA's Astronaut Group 5, and served as backup Lunar Module Pilot for Apollo 8 and Apollo 11. But he is best known as the Lunar Module Pilot on the ill-fated 1970 Apollo 13 lunar mission, immortalized by actor Bill Paxton in the blockbuster film, Apollo 13. Following the Apollo 13 mission, Fred commanded the Space Shuttle Enterprise during its Approach & Landing Tests, becoming part of the first crew to ever fly and land a Space Shuttle.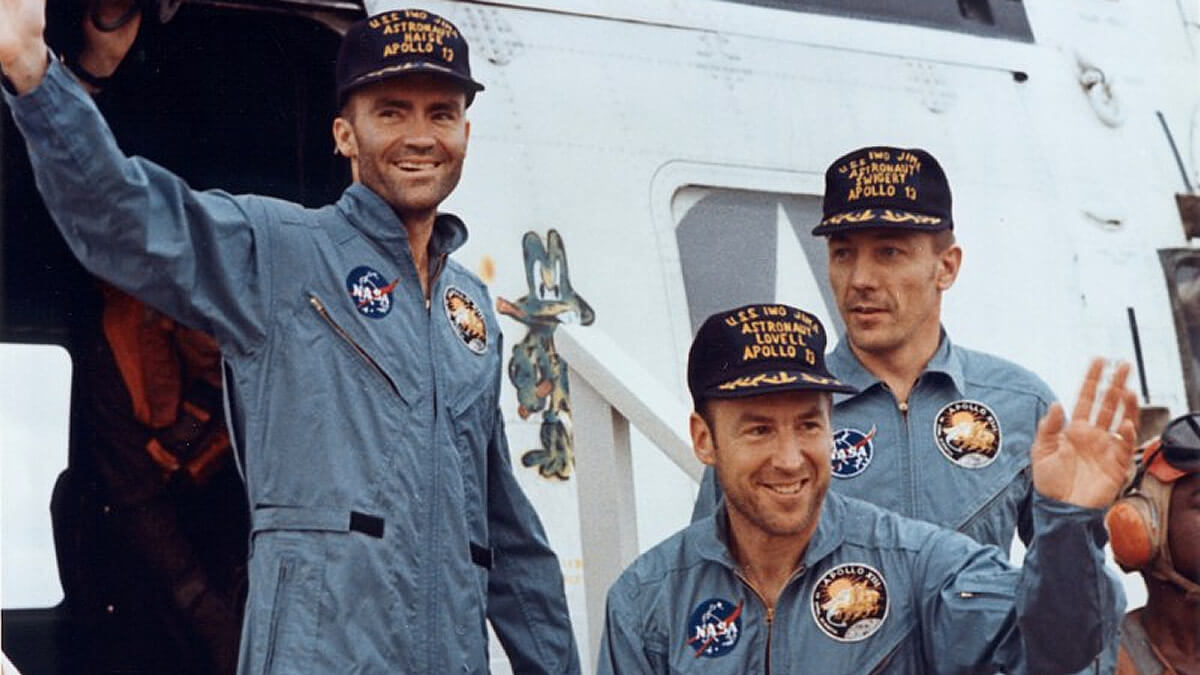 Pick up your
Special edition
Apollo Moon Landing
50th Anniversary
t-shirt today! Available in the Stargazers Giftshop at the
Coca-Cola Space Science Center