EDUCATIONAL PROGRAMS
Stay engaged through hands-on group activities!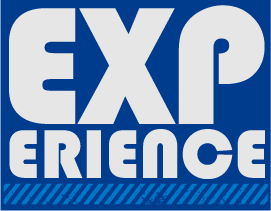 A Space Science Center learning experience always is led and guided by one of our talented educators. Our activities are designed to keep learners engaged with interactive experiences that strengthen learning outcomes. All our experiences also are standards-based. The interactive browser-based content can be presented virtually, in person at the Center, in person at your school, or in a hybrid format.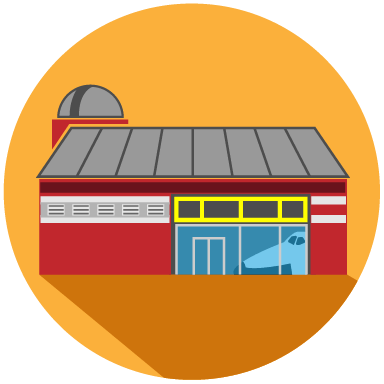 @ CCSSC
ONLINE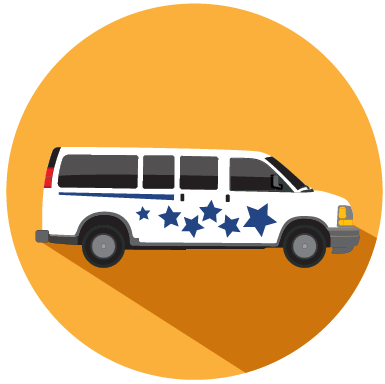 MOBILE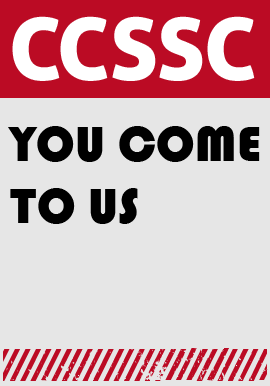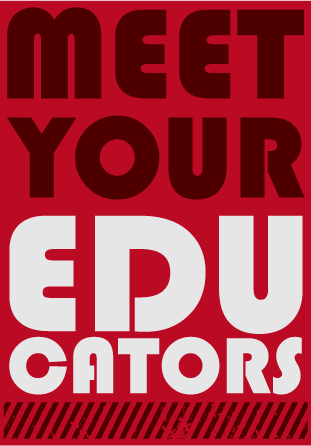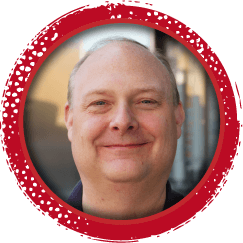 Scott Norman, Director of Education and Resident Space Historian. "I always have had a deep interest in space exploration and astronomy. I can remember at an early age, watching the last Apollo Moon missions in the 1970s. That is probably what really inspired me to be where I am today. I hope that I can bring that same inspiration and excitement about space and science to the students that I teach. Today's students are tomorrow's leaders and innovators." Scott has had a lifelong interest in space exploration and spaceflight history. Scott has worked at the Center for over 23 years. He is a graduate of Auburn University.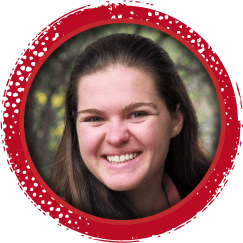 Sarah Nupen, Science Educator and External Programs Coordinator. "I really enjoy stargazing and all things in the sky. There is so much to explore! By myself or with students I like to understand the history and reasons behind the wonderful things we can see. As a geologist I examine everything from the tiniest particles to largest galaxies to see how everything can work together." Sarah has degrees from Florida State University and Rice University. She has been an educator since 2015. She especially enjoys working with elementary-age students and any group that approaches the world with curiosity and wonder.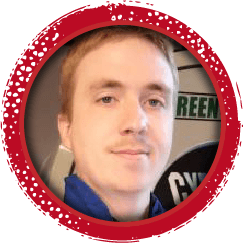 Cole Downey, Muscogee County School District Educator on Assignment. "My first day working at the CCSSC was in 2006 at the 10th anniversary celebration. I loved every minute of it. Over time learned more and more about astronomy. I continued working part-time while in college, which led to taking astronomy courses for my education degree. After that, astronomy became my favorite subject." After receiving his Master's in Education, Cole taught in the classroom at MCSD for 5 years. He loves his new assignment at CCSSC, "Working at CCSSC has been a dream job for years. Teaching students about astronomy is the highlight of every day."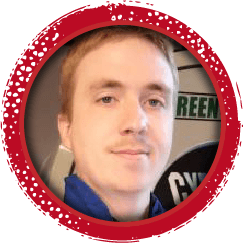 Cole Downey, Muscogee County School District Educator on Assignment. "My first day working at the CCSSC was in 2006 at the 10th anniversary celebration. I loved every minute of it. Over time learned more and more about astronomy. I continued working part-time while in college, which led to taking astronomy courses for my education degree. After that, astronomy became my favorite subject." After receiving his Master's in Education, Cole taught in the classroom at MCSD for 5 years. He loves his new assignment at CCSSC, "Working at CCSSC has been a dream job for years. Teaching students about astronomy is the highlight of every day."
Scott Norman

Director of Education
and Resident Space Historian

"I always have had a deep interest in space exploration and astronomy. I can remember at an early age, watching the last Apollo Moon missions in the 1970s. That is probably what really inspired me to be where I am today. I hope that I can bring that same inspiration and excitement about space and science to the students that I teach. Today's students are tomorrow's leaders and innovators." Scott has had a lifelong interest in space exploration and spaceflight history. Scott has worked at the Center for over 23 years. He is a graduate of Auburn University.

Sarah Nupen

Science Educator
and External Programs Coordinator

"I really enjoy stargazing and all things in the sky. There is so much to explore! By myself or with students I like to understand the history and reasons behind the wonderful things we can see. As a geologist I examine everything from the tiniest particles to largest galaxies to see how everything can work together." Sarah has degrees from Florida State University and Rice University. She has been an educator since 2015. She especially enjoys working with elementary-age students and any group that approaches the world with curiosity and wonder.

Cole Downey

Muscogee County School District
Educator on Assignment

"My first day working at the CCSSC was in 2006 at the 10th anniversary celebration. I loved every minute of it. Over time learned more and more about astronomy. I continued working part-time while in college, which led to taking astronomy courses for my education degree. After that, astronomy became my favorite subject." After receiving his Master's in Education, Cole taught in the classroom at MCSD for 5 years. He loves his new assignment at CCSSC, "Working at CCSSC has been a dream job for years. Teaching students about astronomy is the highlight of every day."