ARE YOU READY FOR A COSMIC ODYSSEY?
Book your mission below
The Space Science Center is closed Thursday, September 17 due to severe weather. We plan to be open on Friday, September 18.
Due to the current public health crisis, we have altered our operations to create a safe environment for our guests and staff. To assure social distancing and proper sanitation measures, will be engaging smaller groups of visitors, on a much more intimate and in-depth level, with timed experiences. This new mode will allow guests to explore the Center more safely. Please read all the information carefully so that you will know what to expect.
---
Please do not visit the Coca-Cola Space Science Center if you are sick, exhibiting fever, or experiencing any symptoms of COVID-19. Guests exhibiting these symptoms will not be permitted to enter the CCSSC.
Wear a mask or proper face covering at all times.
Maintain social distancing (6 feet of distance, no handshakes or physical contact) while inside the facility.
Signage reminding visitors of proper precautions, including wearing face coverings and maintaining 6-foot social distancing, is posted upon entry and throughout the facility.
A maximum number of guests or groups are permitted during each timed rotation so that proper social distancing can be maintained.
Common surfaces and touchpoints are disinfected regularly.
Hand sanitation stations are posted throughout the gallery for guest use.
Interior signage is in place on floors and at ticket & gift shop counters as a reminder of proper social distancing protocol for patrons who are waiting in line.
Restrooms are cleaned and disinfected regularly.
Where theater seating occurs, non-cohabiting patrons must be seated at least six feet apart.
---
CCSSC sanitation and safety protocols are aligned with those of Columbus State University and the University System of Georgia. They also have been developed under advisement from the American Alliance of Museums and the Association of Science and Technology Centers.
Blast Off!
Mon - Fri: 12pm & 2pm
Sat: 11am (*Kids Mission)
Sat: 1pm & 3pm
Sunday: No Missions
Booking Cost
Adults: $8
Military/Seniors: $7
Children (4-10): $6
Under 3: Free
Address
701 Front Ave.
Columbus, GA 31901
Mission Info
706.649.1477
info@ccssc.org
Briefing for Aspiring Astronauts
CSU's Coca-Cola Space Science Center is now re-open. We have altered our operations to create a safe environment for visitors and staff.  We will engage smaller groups of visitors through timed ticket reservations on an experience we call Cosmic Odyssey. These changes will allow visitors to explore the Center safely.
Your Cosmic Odyssey Mission will include a live night-sky tour and a planetarium show, a guided tour of  NASA artifacts, a spaceflight adventure, and a period of free-exploration to check out exhibits and Stargazers Gift Shop. Please read all the information below carefully in preparation for your mission.
We are also excited to offer a mission for the youngest astronaut trainees. This Saturday morning experience includes a child-friendly Omnisphere Theater show. Launch reservations are $6 for children and parents/guardians. Children up to 2 years old are free. Let the mission begin!
Which Omnisphere Theater Show will I see during the mission?
(Sept 28 – Oct 30)
Monday – Friday
12:00pm – Seven Wonders
2:00pm – Secrets of the Sun
Saturday
11:00am – Legends of the Night Sky: Orion
1:00pm – Seven Wonders
3:00pm – Secrets of the Sun
Legends of the Night Sky: Orion
An imaginative look at the stories and legends about Orion, the great hunter of the winter sky.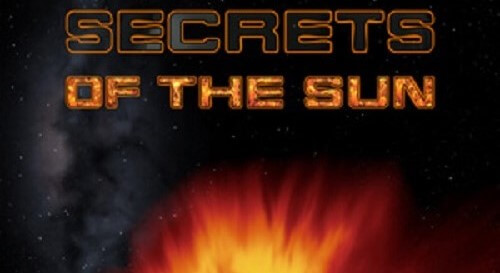 Secrets of the Sun
An intimate look at the role the sun plays in the life of our solar system. You will discover such mysteries as the nuclear forces churning at the heart of the sun to the mass ejections of solar material into surrounding space.
Seven Wonders
Turn back the pages of time and witness the ancient wonders of the world as they have not been seen for thousands of years. Then explore the seven natural wonders of the universe.
Getting Here: 701 Front Avenue, Columbus, GA 31901