Mon - Fri: 10am - 4pm Sat: 10:30pm - 5pm Sunday: Closed
Adults: $8 Military/Seniors: $7 Children (4-10): $6
➥ Upcoming Holiday Closures
Monday, May 29, 2023 – Memorial Day
Monday, June 19, 2023 – Juneteenth
Tuesday, July 4, 2023 – Independence Day
Monday, September 4, 2023 – Labor Day
Thursday November 23 – Saturday, November 25, 2023 – Thanksgiving
Monday December 25 – Tuesday, January 2, 2024 – Winter Holiday
Welcome Space Explorers
We, the staff at the Coca-Cola Space Science Center, love space! We cannot wait to share our enthusiasm with you. We are open Monday through Saturday.  You can purchase tickets at the door or online here Check out our tour and planetarium show schedules below. To fully enjoy our museum, make sure you plan time for:
Sky tour and planetarium show in the Omnisphere Theater
Staff-led tour of Georgia's largest collection of NASA Space Shuttle artifacts
A flight to the ISS aboard Space Shuttle Odyssey

Test your piloting and driving skills on interactive exhibits
Explore exhibits featuring Apollo memorabilia
Buy some swag at Stargazers Giftshop

Omnisphere Planetarium Theater Shows
Show schedule is subject to change without notice.

SEEING! – A Photon's Journey Across Space, Time & Mind
Ride a photon across the galaxy to your mind's eye and experience how we see!
Showtimes: Monday – Friday: 10:30pm & 3pm, Saturday: 12pm, 2pm, & 4pm.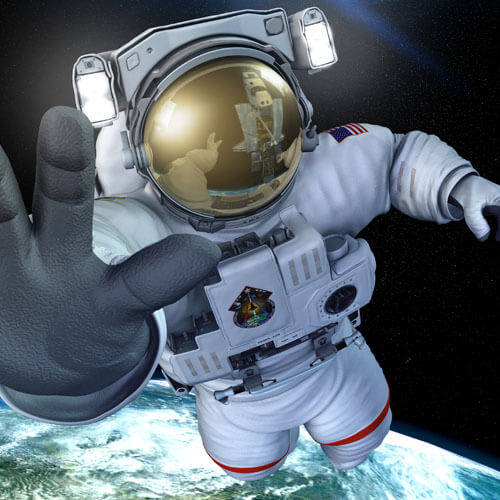 Astronaut
Experience a rocket launch from inside the body of an astronaut. Explore the amazing worlds of inner and outer space, from floating around the International Space Station to maneuvering through microscopic regions of the human body. Explorers get to meet "Chad," our experimental astronaut and watch him endure the perils that lurk in space. This show may appear as the special presentation M-F at 12pm.

Black Holes
A "Black Hole" is one of the most mystifying, awe-inspiring events in the universe. With stunning visual effects, we explore where they come from, how they aer formed and where they go. Narrated by Star Trek's own John de Lancie.
Showtimes: Monday – Friday: 1:30pm, Saturday: 1pm & 3pm.

Sesame Street: One World, One Sky (Weekly Children's Show)
A brilliant spectacle of light and color as our furry friends watch the stars twinkle over Sesame Street. Children attending the show can interact by drawing constellations and counting the time it takes the sun to set. This show aims to nurture a child's natural curiosity about the night sky.
Showtime: Saturday at 11 am
Shows subject to change without notice.