SPECIAL EVENT UPDATE – October 14, 2023: Delayed open to 11:30 am.
Mon - Fri: 10am - 4pm Sat: 10:30pm - 5pm Sunday: Closed
Adults: $8 Military/Seniors: $7 Children (4-10): $6
➥ Upcoming Holiday Closures
Thursday, November 23 – Saturday, November 25, 2023 – Thanksgiving
Thursday, December 21 – Tuesday, January 2, 2024 – Winter Holiday
Welcome Space Explorers
We, the staff at the Coca-Cola Space Science Center, love space! We cannot wait to share our enthusiasm with you. We are open Monday through Saturday.  You can purchase tickets at the door or online here Check out our tour and planetarium show schedules below. To fully enjoy our museum, make sure you plan time for:
Sky tour and planetarium show in the Omnisphere Theater
Staff-led tour of Georgia's largest collection of NASA Space Shuttle artifacts
A flight to the ISS aboard Space Shuttle Odyssey

Test your piloting and driving skills on interactive exhibits
Explore exhibits featuring Apollo memorabilia
Buy some swag at Stargazers Giftshop

Omnisphere Planetarium Theater Shows
Show schedule is subject to change without notice.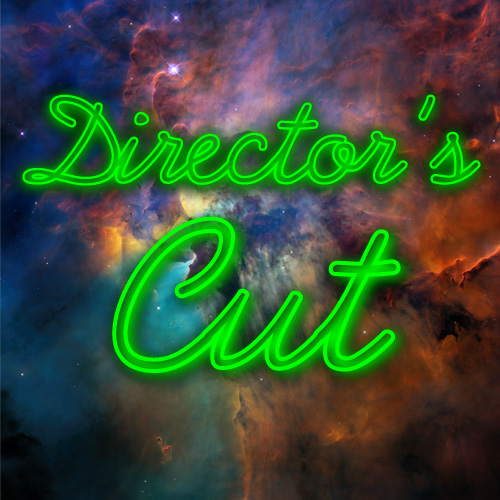 Director's Choice
Sometimes we like to shake things up a bit! Throughout the week our Director will choose surprise theater shows from our extended library.
Showtimes: Monday – Friday: 12pm.

Phantom of the Universe
From the journey of protons racing through the world's largest particle collider in Europe to up-close views of the Big Bang and emergent universe, and the nearly mile deep descent to an underground experiment in South Dakota, this new planetarium show is designed to immerse audiences in the manifold search for dark matter.
Showtimes: Monday – Friday: 2:30pm, Saturday: 1 pm

In My Backyard
Welcome back Fred Penner from TV's Nickelodeon as he explores things large and small: from the colors of the rainbow, to reasons for the seasons and the stars at night. In My Backyard is especially designed for the youngest stargazers.
Showtime: Saturday at 11:30 am

Wonders of the Universe
With the use of the Hubble Space Telescope, view images of Nebula, Stars, Galaxies and the other beautiful wonders photographed by this unique astronomical platform.
Showtime: Monday – Friday: 1:30 pm, Saturday at 12:15 pm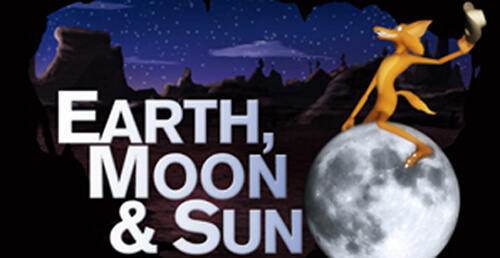 Earth, Moon & Sun
Coyote has a razor sharp wit, but he's a little confused about what he sees in the sky. Join this amusing character (adapted from American Indian oral traditions) in a fast-paced and fun fulldome show that explores lunar phases, eclipses and other puzzles. Engaging and immersive, Earth, Moon & Sun™ also examines how humans learn through space exploration.
Showtime: Saturday at 2 pm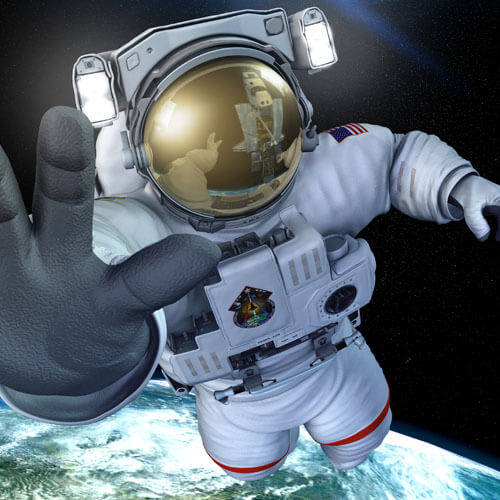 Astronaut
Experience a rocket launch from inside the body of an astronaut. Explore the amazing worlds of inner and outer space, from floating around the International Space Station to maneuvering through microscopic regions of the human body. Explorers get to meet "Chad," our experimental astronaut and watch him endure the perils that lurk in space.
Showtimes: Saturday: 3 pm
Shows subject to change without notice.