The year 2021 will see several exciting space events take place. Here is a brief overview of just some of the highlights that are scheduled for the year.
February will be the month of Mars with no less than three different missions from three countries reaching the red planet. First up will be the United Arab Emirates orbiter mission HOPE on February 9. Next will be the China National Space Administration's Tianwen 1 mission consisting of an orbiter, lander, and rover. It is expected to arrive in orbit sometime after February 11. The lander and the rover are scheduled to touch down in the Utopia Planitia region on April 23. NASA's Perseverance Rover is scheduled to land in Jezero Crater on February 18. It will join the Curiosity Rover that has been operational on Mars since August 6, 2012.
Boeing's CST-100 Starliner will conduct a second uncrewed test flight, planned for launch on March 29. This test flight to the International Space Station is part of NASA's Commercial Crew Program.

The next launch of the Dragon Crew Capsule is scheduled for March 30. This flight is designated Crew-2 and will carry four astronauts to the International Space Station.
The crew will consist of NASA astronauts Shane Kimbrough and Megan McArthur along with JAXA (Japan Aerospace Exploration Agency) astronaut Akihiko Hoshide and ESA (European Space Agency) astronaut Thomas Pesquet. This will be the second flight of the Dragon Spacecraft Endeavour, that flew on the Crew Dragon Demo-2 mission on May 30, 2020. The Crew-1 astronauts, that launched on November 15, 2020, are scheduled to splashdown in May 2021 in the Resilience Spacecraft.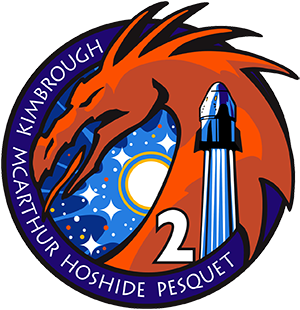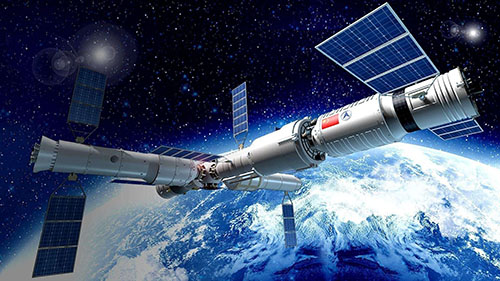 In 2021, China plans to start the construction of its own Space Station, part of its Tiangong program. Planned launches include the Tianhe core module and Wentian lab module. These will be followed by crewed visits of Shenzhou 12 and Shenzhou 13.
NASA will launch the LUCY mission on October 16. Lucy will explore six Trojan asteroids, a unique family of asteroids that orbit the Sun in front of and behind Jupiter.


On October 31, the James Webb Space Telescope, the largest optical space telescope ever built, is scheduled to be launched by a European Ariane 5 rocket. The Webb Space Telescope is the successor to the highly successful Hubble Space Telescope that has been in use since 1990.
With all these upcoming events, 2021 should be a very exciting year for space enthusiasts!