COLUMBUS TOY & COMIC BOOK SHOW RETURNS
Comics - Toys - Collectibles
PRICING
Online Ticket Purchase: $8
Day of Show (at door): $10
The Columbus Toy and Comic Book Show Returns!
We are excited to once again host the Columbus Toy and Comic Book Show on Sunday, April 18, 2021! 
We have an action-packed experience for you to enjoy! 
Quality Vendors and Crafters
Omnisphere Planetarium Show: Astronaut (first time ever!)
A flight to the ISS aboard Space Shuttle Odyssey
Interactive games (Mars Rovers & Cyber Fighters)
Explore exhibits featuring Shuttle Artifacts & Apollo memorabilia
Buy some swag at Stargazers Giftshop

Due to COVID, ticketing is segmented into 4 blocks of time, each 90 minutes long. They are 10 am to 11:30 am, 11:30 am to 1 pm, 1 pm t0 2:30 pm, and 2:30 pm to 4 pm. Guests will be allowed entry during their purchased block and kindly asked to leave at the end of that block to allow the next group of guests to enjoy the show!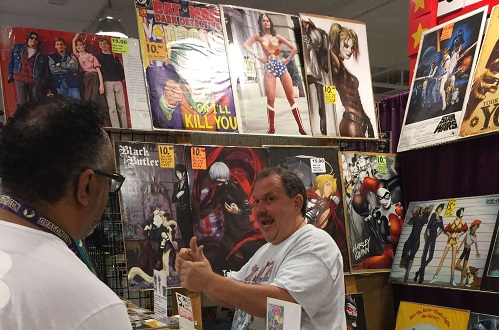 Comic Book Vendors
Planetarium Show
Fandom Artists
Special Guest: Avery Jones
Avery Jones is a puppeteer, and is the principal performer behind (and beneath) Slappy in Goosebumps (2015) and Goosebumps: Haunted Halloween (2018) alongside Jack Black. He has performed on episodes of Sesame Street, co-produces Heath and the Checker Shoe Band for Christian Television Network, and works as a puppet designer and builder for performers around the world in film, theatre, and television.
Getting Here: 701 Front Avenue, Columbus, GA 31901