Watching the festivities as Perseverance descended on Mars was exciting! If you would like to extend the celebration in your home, check out these links:

https://spaceplace.nasa.gov/explore-mars/en/
This logic based game will help you explore the surface of Mars like a rover would. Using coding logic you will navigate Mars's terrain looking for samples. Challenge yourself to use the most direct paths possible!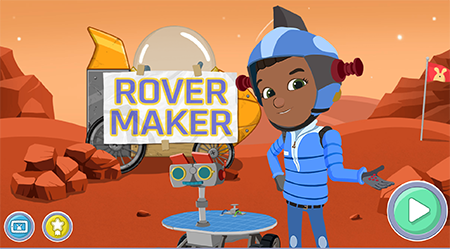 https://pbskids.org/readyjetgo/games/rover-maker
PBS's Ready Jet Go! series teaches viewers about science and astronomy. They've developed a "Rover Maker" game that walks you through what rovers need to function and what needs to be considered for each mission.




https://mars.nasa.gov/gamee-rover/
In 2016 to celebrate the 4th anniversary of the rover Curiosity's landing on Mars at Gale crater, NASA released this mobile and desktop game where you get to drive a rover across Mars's surface to look for water. Watch out for steep hills!