The Endeavour will be returning to space for a second time after having first flown on May 30, 2020. This was the Crew Dragon Demo-2 test flight that carried NASA astronauts Douglas Hurley and Robert Behnken to the International Space Station. Their mission marked the first crewed orbital spaceflight launched from the United States since the final Space Shuttle mission, STS-135, in 2011.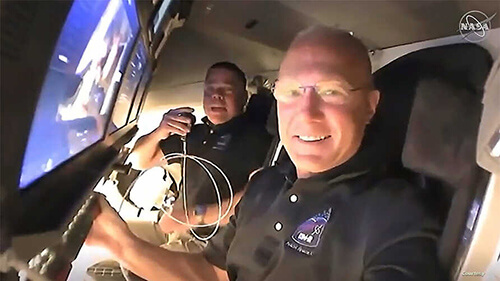 Four astronauts will be launching aboard Endeavour for this flight. All of them have flown in space previously. NASA astronaut Shane Kimbrough is serving as the spacecraft's commander with NASA astronaut Megan McArthur as pilot. McArthur's husband is astronaut Robert Behnken, who previously flew on the Endeavour in the Demo-2 test flight. Two international astronauts are also onboard as mission specialists: Japan Aerospace Exploration Agency's Akihiko Hoshide and the European Space Agency's Thomas Pesquet.
The Endeavour is scheduled to dock to the International Space Station at about 5:30 a.m. Friday, April 23. The crew will then spend a little over six months working on experiments before returning to Earth.
NASA plans to have the current Crew-1 astronauts Michael Hopkins, Victor Glover and Shannon Walker, along with JAXA astronaut Soichi Noguchi, splash down about five days after the Crew-2 arrival at the Space Station. The Crew-1 astronauts launched on November 15, 2020 aboard the Dragon Spacecraft named Resilience and have spent over five months on the International Space Station. If everything stays on schedule, the Crew-1 astronauts should return on Wednesday, April 28, with undocking about 5 a.m. and splashdown approximately 12:35 p.m. off the coast of Florida.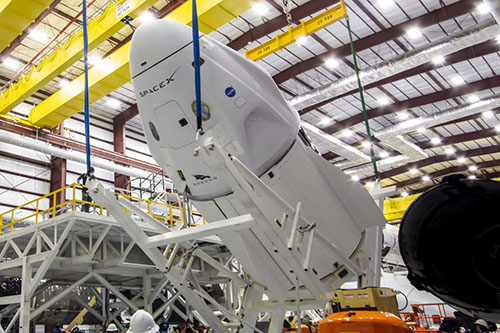 With the second crew flight, regularly scheduled launches with astronauts are now becoming normal once again at the Kennedy Space Center in Florida. The next mission, designated Crew-3, is currently planned for launch in late October 2021.